Probable Global Recession as a result of Coronavirus Spread
Global Downturn as Coronavirus Asphyxiating the Businesses Across the World
Coronavirus Spread might lead to global receptions as experts says.The fears of coronavirus spread have already taken its toll on international and multinational businesses. The world might face another economic crisis like 2008 financial crisis, as experts says and The Routers mentioned. Those businesses contemplating positively now have reasons to be worried as coronavirus is a global treat to business world.
Is coronavirus in the US now?
Yes, coronavirus is inside the US as confirmed by CNN Health. CNBC claimed to be the world leader in business news, on Feb 29 2020, also marked down the first death in the US from coronavirus. There are 64 coronavirus infected cases in the U.S. and the Washington Post places emphasis on the reported death due to coronavirus infection in the U.S.
Coronavirus suffocate the US stock market
The fears of coronavirus spread already negatively affected the US stock market as the Guardian articulated.
Coronavirus as a global Business Issue
The Guardian says coronavirus fears is adversely affecting US stock market. Coronavirus is not only endemic in China. There are lots of countries struggling to control the epidemic virus.
Coronavirus in Europe and Iran Adversely Affecting Businesses
There are coronavirus cases in Iran and Europe, thus, the fears of virus spread have had negative impact in businesses. In Iran, there are lots of conventional businesses who wish to make money before Iranian new year. The unforeseen health circumstance, has led to lots of business issues before the spring. Active startups in medical tourism industry are experiencing hard time as the whole tourism industry is suffering from this issue. The virus is spreading rapidly and asphyxiating the businesses across the world and Iran businesses are no exception.
Coronavirus in China and the Business World
As the coronavirus hits China's economy, markets are even expected to fall further, some experts warn. Therefore, coroavirus outhbreak has taken its toll on global business.
We hope, we will hear good business news and there will be no financial crisis or recessions.
We hope for the best.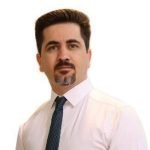 Yasha Sazmand, B.Eng., MBA
Business Consultant based in Tehran, Iran
An MBA from Management and Science University, Malaysia
CEO and Board Member – AKAM ATA Anzali Free Zone Co.
Contact Info: ceo @akam-ata.com |   +۹۸۹۱۲۰۳۷۷۰۲۰