Business Consultants in Iran
Business consultants in Iran is what Akam Ata with the full name of Akam Ata Anzali Free Zone Co. offers to the international and local clients.
Akam Ata Anzali Free Zone Co.
Akam Ata has a professional team of marketing and business consultants in Iran. Our consultants are based in Tehran, and in the north of Iran. However, they can travel around the country so if you need a business consultant in another city, no problem we can send one or a team of consultants, if we reach an agreement.
What Akam Ata Offers:
Business Plan in Iran
Marketing Plan in Iran
Market Research in Iran
Market Analysis in Iran
Marketing Consultancy Services in Iran
Business Management Consultancy in Iran
Export and Import
Developing and Running Marketing Campaigns in Iran
Business Interpretation Services in Iran
International Business Consultancy
Our Business Consultants in Iran – Different Fields
Human Resources or HR Consultants
Strategy Consultants
Technology Consultants
Marketing Consultants in Iran
Public Relations or PR Consultants
Legal Consultants
IT Consultants
Social Media Consultants
Financial and Investment Consultants in Iran
e-commerce Consultants in Iran
Our Business Consulting Fees in Iran
Hourly Rate – Starting from 90 USD
Project based – Starting from 400 USD
Rate based on ROI – Negotiable (Depending on the Services and our Business Consultants)
Charging an Initial Fee of 300 USD Plus Monthly Retainer – Negotiable (Depending on the Services and our Business Consultants)
Our Recommendation: If you are looking for the best business consultants in Iran, investigate a lot, and look for those with successful international work experience and great resumes weather it's an individual as a business consultant or a business consultancy company you are going to work with. Review our CEO and board members' resumes, and contact us for consultations. We provide you with the best business analysts and consultants who are fluent in English language.
Please review our website, and don't hesitate to contact our specialists for consultations or to seek marketing advice in Iran. You may also email our CEO directly.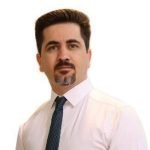 Yasha Sazmand, MBA,
Business Consultant based in Tehran, Iran
Management and Science University, Malaysia
CEO and Board Member – AKAM ATA
Contact Info: ceo @akam-ata.com