From China to Iran to do Business with a business Interpreter in Iran
Business Interpreter in Iran will help you to communicate, negotiate and complete your business trip if you are traveling to Iran. But remember, if you wish to sign a contract you would need an official certified translator and we recommend you consult a lawyer. I believe, you already know the deference between an interpreter and translator in Iran or any part of the world. A translator, translate the written text and he/she needs to have official certification but an interpreter only interpret the verbal communication. In any part of the world, a translator might not do what an interpreter do and an interpreter might not even be qualified to do what an interpreter do. In Iran, most of international marketing and trade companies have their own interpreters.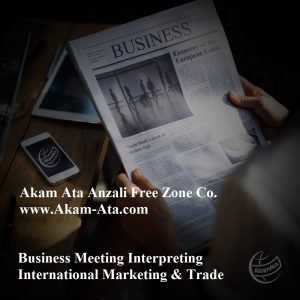 No Visa Required for Chinese tourists to travel to Iran 2020
To all my Chinese friends, the good news is that, according to the news, based on the visa waiver program, Chinese tourists don't need Iranian visa to enter the country. If you are a People's Republic of China (PRC) citizen, you may stay in Iran for some days without applying for tourist visa. The news was announced by Cultural Heritage, Handicrafts and Tourism Organization of Iran and reporter in the news by IRNA and Financial Tribune. (you may read more for further details and double check it on their websites)
Interpreters in Iran – Business Travel to Iran
I studied, worked, and lived with Chinese people in Malaysia for several years. I love the way my Chinese friends at the university (MBA program) think about business. Visa-free opportunity and canceling the formality is a great opportunity for Chinese tourists to come and visit Iran. There are lots of them investing and having their business, branches, or exclusive representatives here in Iran. Interpreters Travel is a website you may find and interpreter, if you wish to use the website.
During our MBA program at Management and Science University in Malaysia, we had Chinese professors who always encourage us to do business with Chinese as it is a very large market. I know there are millions of Chinese travelers, who travel around the world for business, medical, educational and other reasons. By the way, if you are looking for an interpreter in Iran, I would say that you should plan in advance. Find an interpreter in Iran and book your interpreter in advance. Don't miss this opportunity. I wish I could learn and speak Chinese Mandarin language but I couldn't. However, If you know English and reading this article, we can help you with English Farsi (Persian) interpreters in Iran.
Iran can be considered the best place to travel for Chinese travelers in 2020, you may also read this article. By the way, you may invest in Anzali Free Zone, buy an office for low price and run your business. I would be glad to see you in Tehran or Anzali Free Zone. We would be pleased to work with you as the number of Chinese tourists and business travelers are being increased dramatically in Iran.
See you in Tehran, Iran
Yasha Sazmand
Managing Director and Board Member
Akam Ata Anzali Free Zone Co.