What is Synotrip?
Synotrip is an online booking website for private tour guides worldwide. It can be said that it is an online booking platform for international travelers to find private tour guides and interpreters.
Are all the profiles on Synotrip genuine, in all countries?
It's the question, think about it. If I travel myself, I would prefer to investigate a lot before I select an interpreter or a private tour guide.
Do private tour guides need a license in Iran?
Yes. If you need a tour guide in Iran you should approach a travel agency, licensed by Ministry of Cultural Heritage, Tourism and Handicrafts. The travel agencies provide you with a licensed tourist guide. Even the tour guides should have a license, they pass a course and then can be certified. Ask a certified tour guide to help you.
Tour guides will be provided by a tourist guide card. with the card No. Name, National ID Card No., Date of Issue and date of expiry. In addition to place of issue. with the hologram. If you are looking for an official private tour guide in Iran, ask a certified travel agency. We recommend, you don't use unofficial websites.
We have a contract and agreement with a licensed and certified travel agency, so we ask our travel agency partner to help you. Our professional business consultants and interpreters will be with you from the moment you arrive in Iran till the time you leave the country. Therefore, you may count on us and there is nothing you would be worry about.
Please don't hesitate to contact us, if you require marketing and Business management consultations with a business interpreter for you business meeting in Iran.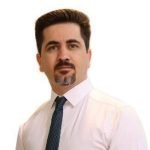 Yasha Sazmand, MBA,
Marketing Consultant based in Tehran, Iran
Management and Science University, Malaysia
Founder, CEO and Board Member – AKAM ATA
Contact Info: ceo @akam-ata.com |   +۹۸۹۱۲۰۳۷۷۰۲۰
Synotrip -Synotrip -Synotrip -Synotrip – The best tour guide in Iran