Google Stops SEO Specialists for Coronavirus Keywords
Google Stops SEO Specialists for promoting and using Coronavirus keywords effectively in some cases. If you search for some words or phrases on google you come up with preset pages. You google the coronavirus pandemic related keywords and check what you see, e.g. coronavirus cure, coronavirus medicine, coronavirus symptoms, rhinoplasty in Iran, rhinoplasty in Turkey etc.
Google is doing a good job, but it can be better in terms of discouraging people not to travel. Google should warn people about traveling and encourage them to stay at home. PLEASE put a sign on google search engine so that people be aware not to travel, it's about a global pandemic.

 
Google Please Put a Sign on Your Search Engine to Encourage People Staying at Home!
Google Trends Shows All Coronavirus Related Keywords are Highly Searched
These days, it can be said that all coronavirus related topics are in the news and can be used to increase your website users. However, some SEO specialsts misuse coronavirus as key words. Some words are really sensitive to be used by those who are not medical experts.
Image people keep looking for coronavirus cure and coronavirus medicine by googling these phrases and some opportunists misuse these keywords. Of course, you should only read and be informed by responsible authorities and reliable sources like WHO, World Health Organization. That is why google prioritized this website over other websites and has put it on the top.
The highly searched keywords in coronavirus pandemic era are shown on the barchart below. People google media to read the latest updates on coronavirus cases, death, recovered, cure, medicine, treatment, vaccine, etc. the second highly searched topic is finance (anything related to money, businesses, and so forth). The food, healthcare and pharma related topics are the subjects among the top 5 highly searched keywords.
Google Prevents Some Articles with Coronavirus Related Keywords to be on the Top of First Page Results to Avoid Spreading of Rumors and Misleading Information. It's About HEALTH and it's about DEATH and LIFE so Google is doing a VERY GOOD JOB. 
Google Coronavirus Cure
If you google coronavirus cure, you come up with the picture below which is all WHO recommendation and provided information. So SEO specialists have no chance to try to be on the first page and on the top.  If you search for coronavirus treatment, medicine and cure you come up with the similar page.
Google Rhinoplasty in Turkey
Google Rhinoplasty in Iran
Rhinoplasty in Iran – Search Results on Google – Coronavirus 2020 – SEO Specialists SEM
Google Travel to Turkey
When I googled "Travel to Turkey" I came up with no notifications !!? How come searching for rhinoplasty in a country, google alerts them but for traveling to the same country google doesn't warn the users?
Google should warn and discourage people so that they don't Travel. Google Should encourage them to Stay at home
.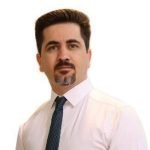 Yasha Sazmand, B.Eng., MBA
Business Consultant based in Tehran, Iran
Simultaneous and Consecutive Business Interpreter in Iran
Management and Science University, Malaysia – My Google Scholar Citations
CEO and Board Member – AKAM ATA Anzali Free Zone Co.

Contact Info: ceo @akam-ata.com |   WhatsApp / Telegram: +989120377020
Google Stops SEO Specialists for Coronavirus – Google Stops SEO Specialists for Coronavirus