Global Financial Crisis 2020 – How probable it is?
Global Financial Crisis 2020, this is what I fear from as a business owner and a CEO in Iran. The Coronavirus disease (COVID-19) spread itself and the fear of spearing more and more has impacting businesses not only locally but it is also impacting the global economy negatively. This is the main concern of business world. As a CEO and board member of an international company active in business management consulting and international I am concerned myself.
We had lots of tourists, businessmen coming to Iran this time of the year and as a freelance interpreter I am feeling how it is impacting tourism industry. It is hitting the tourism industry and the related businesses worldwide as my friends in other countries say.
World Health Organization (WHO) announced and confiremd that coronavirus can be regarded as a pandemic. I heard from my friends in Italy and Belgium that people are freaking out and all seminars, conferences, pedagogical businesses, universities, schools are closed. European businesses apparently are going to experience hard time.
On the other hand, based on the news, the U.S. is going to implement Europe traveling restrictions plan which is really rare. I'm not sure when was the last time Europe faced that this kind of traveling restriction rule. In my opinion, if the number of infected cases by coronavirus increases more, it definitely lead to the global financial crisis 2020.
I was just reading the English news websites, as I always need to be updated so that I can manage our company. Reading the news, I feel like, people are terrified. The should not be terrified but they need to be informed and concerned. Businessmen, entrepreneurs, startups, business owners, CEOs and senior directors should develop their after coronavirus pandemic plan, and they should also use their crisis management skills as this pandemic seems to trigger financial crisis 2020.
For now, it seems to be a global public health emergency not the financial crisis. However, we need to be prepared …
Look at these phrases and search results on google when I searched for "financial crisis 2020".
my Google search results for Financial Crisis 2020:
Searches related to next global financial crisis will strike in 2020
global economic crisis 2020
financial crisis 2020
is another global financial crisis coming
۲۰۲۰ recession prediction
financial crisis 2019
financial crisis 2020 Europe
how close are we to total economic collapse
۲۰۲۰ global crisis
economic collapse 2020
next financial crisis prediction
how close are we to total economic collapse
economic collapse 2019
when will the economy collapse
economic collapse imminent
us economic crisis
is another global financial crisis coming
I hope we are going to see brighter days, in the near future.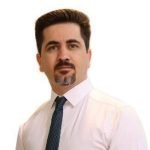 Yasha Sazmand, B.Eng., MBA
Marketing and Business Consultant based in Tehran, Iran
Simultaneous and Consecutive Business Interpreter in Iran
Management and Science University, Malaysia
CEO and Board Member – AKAM ATA Anzali Free Zone Co.

Contact Info: ceo @akam-ata.com |   WhatsApp: +989120377020